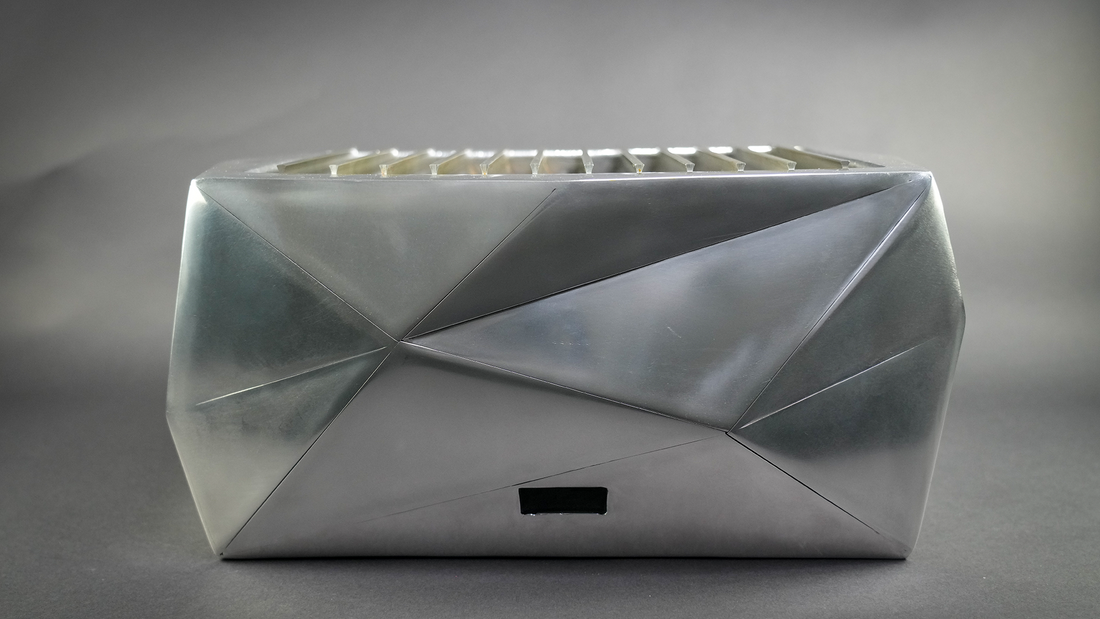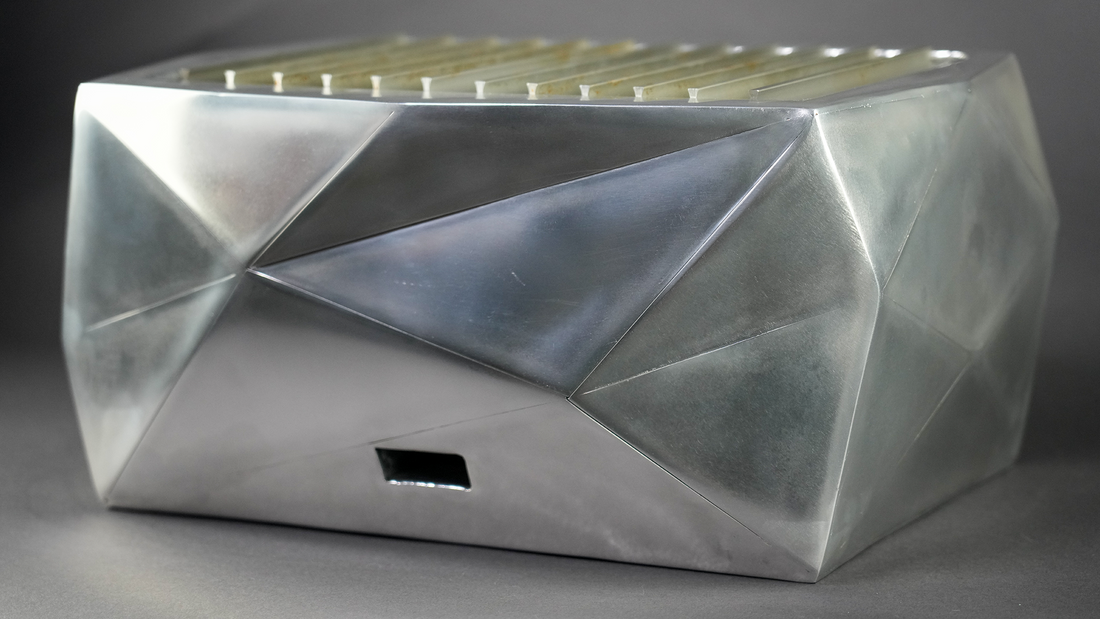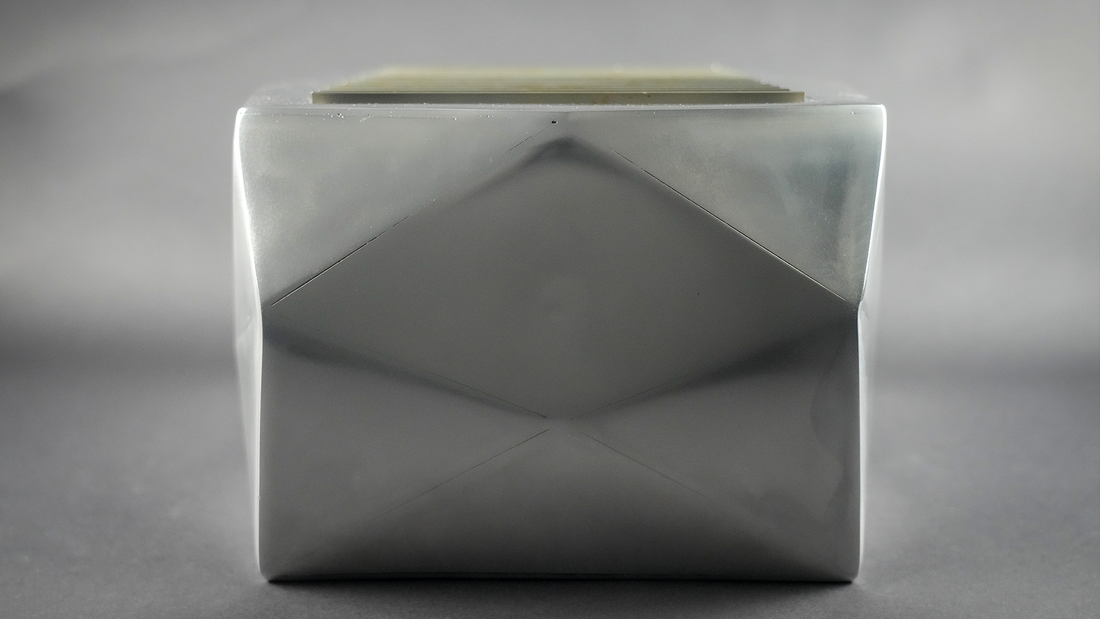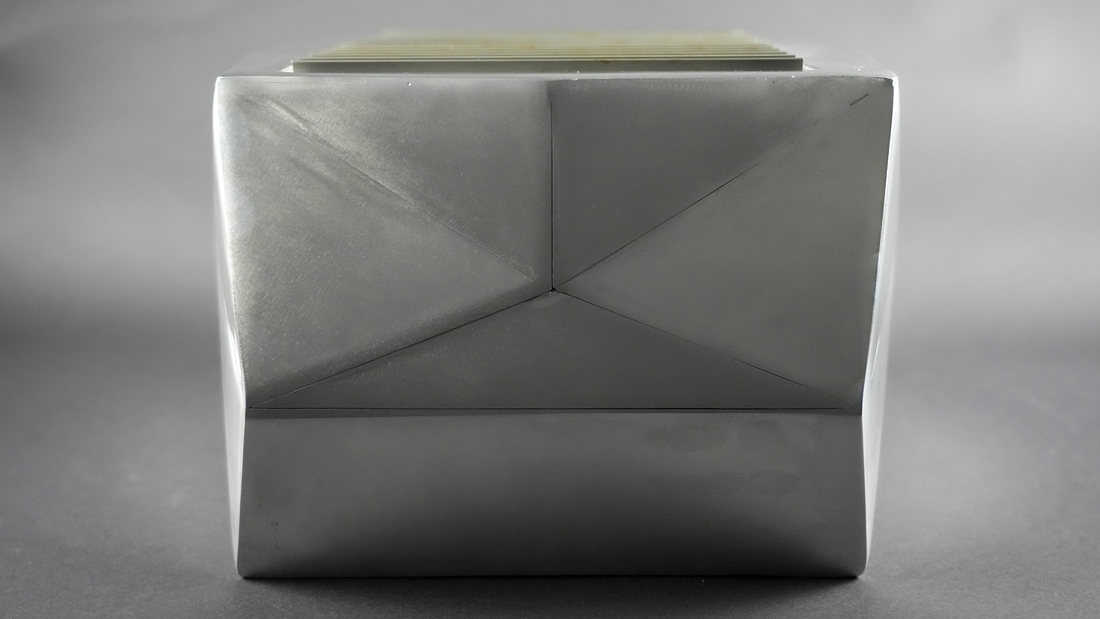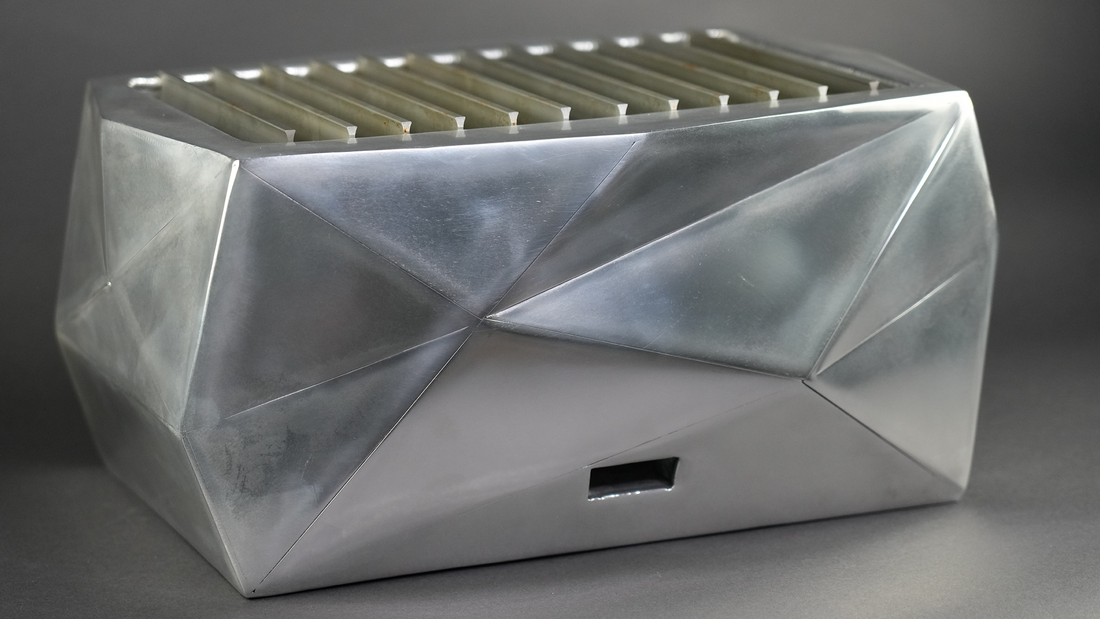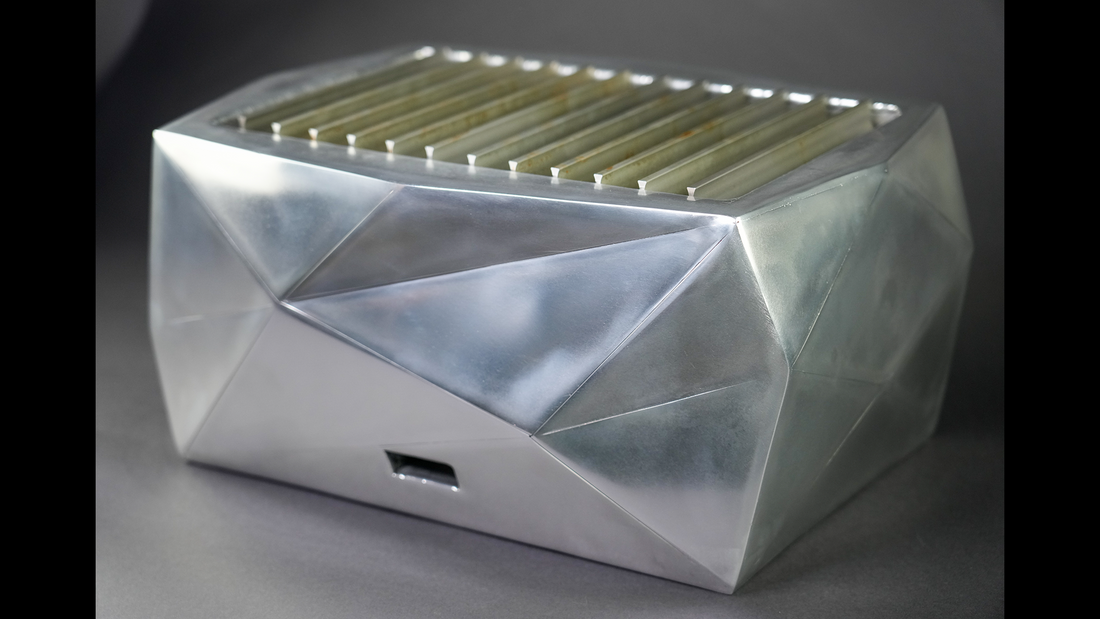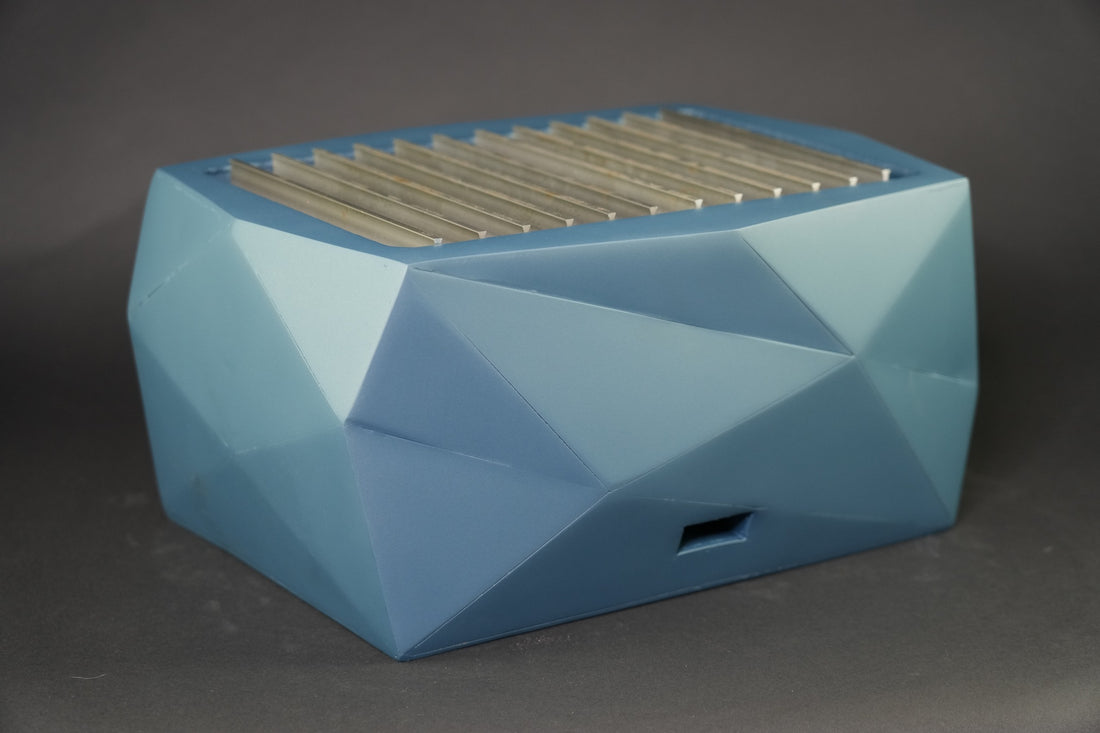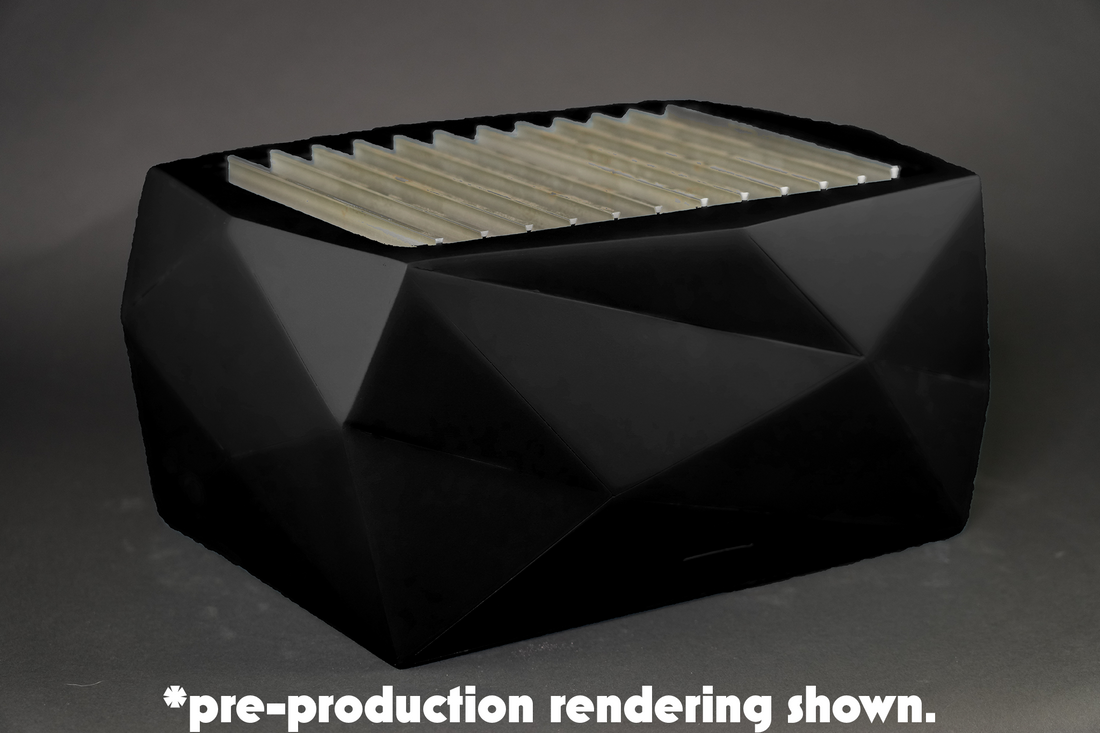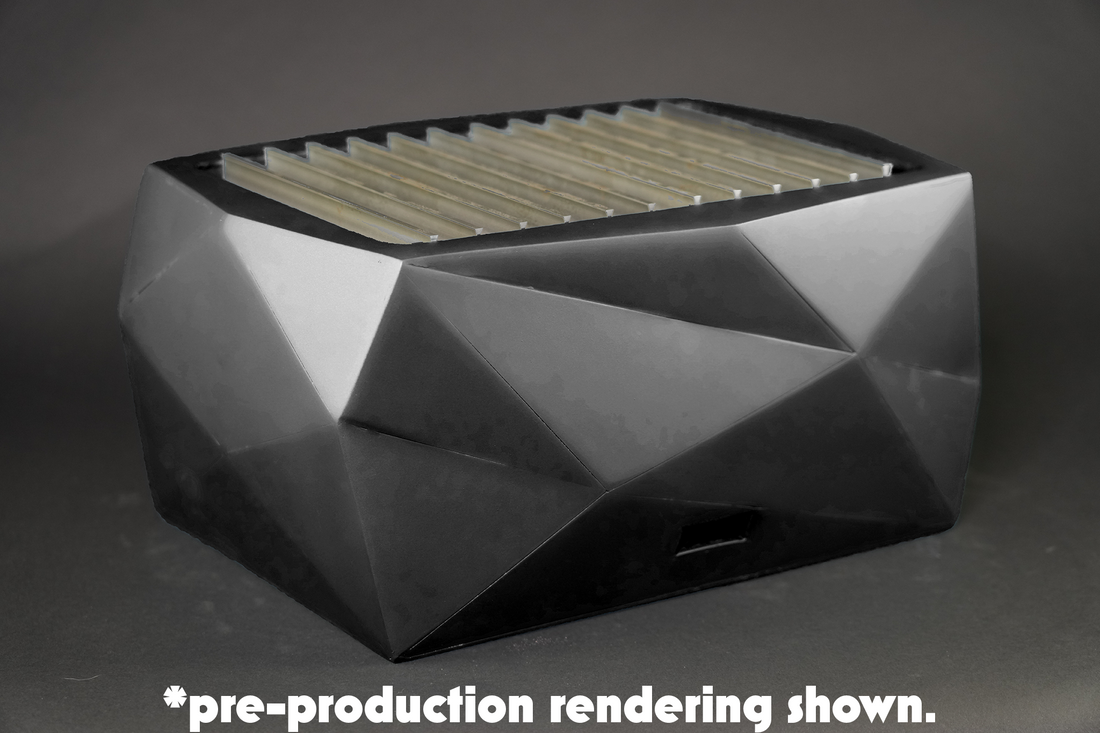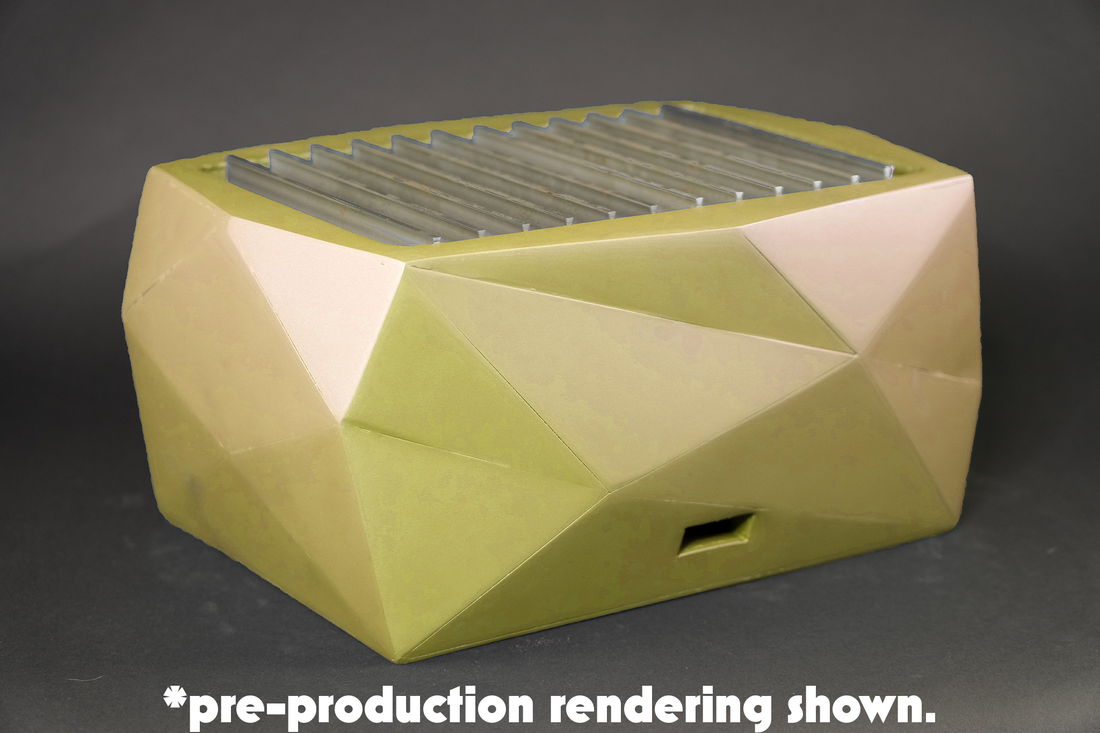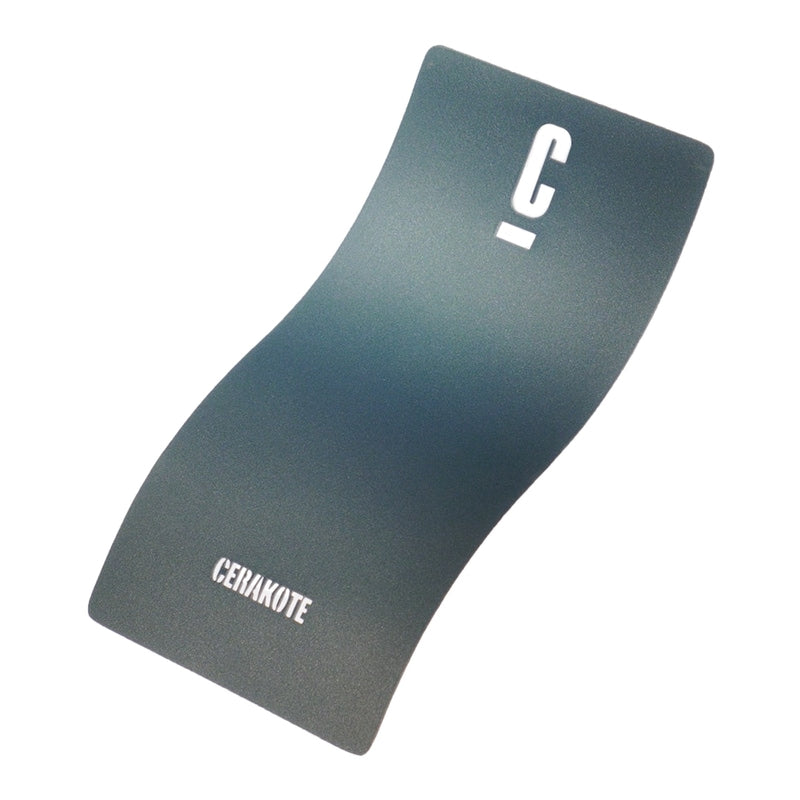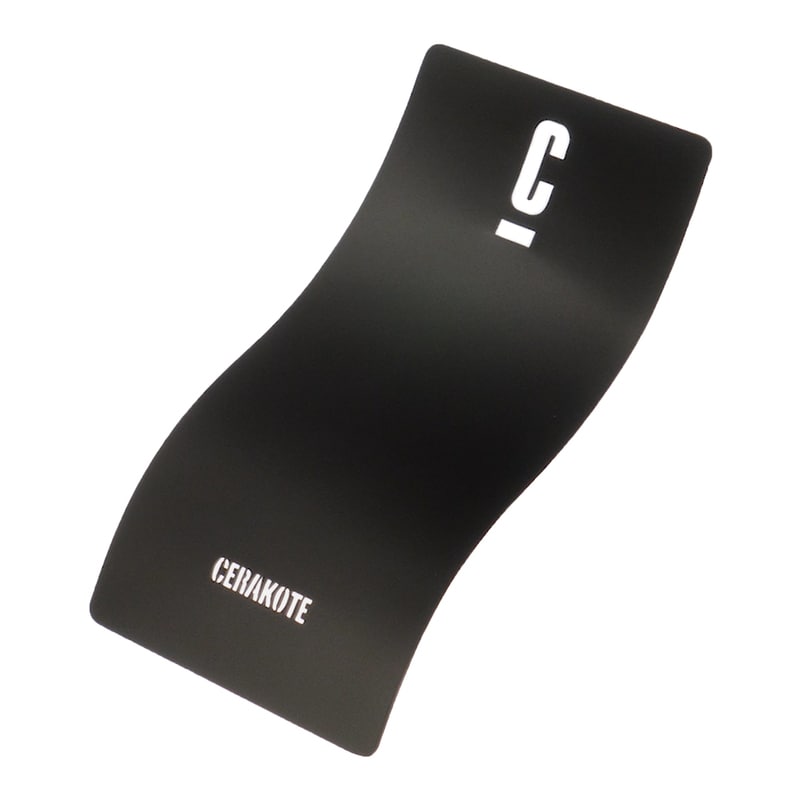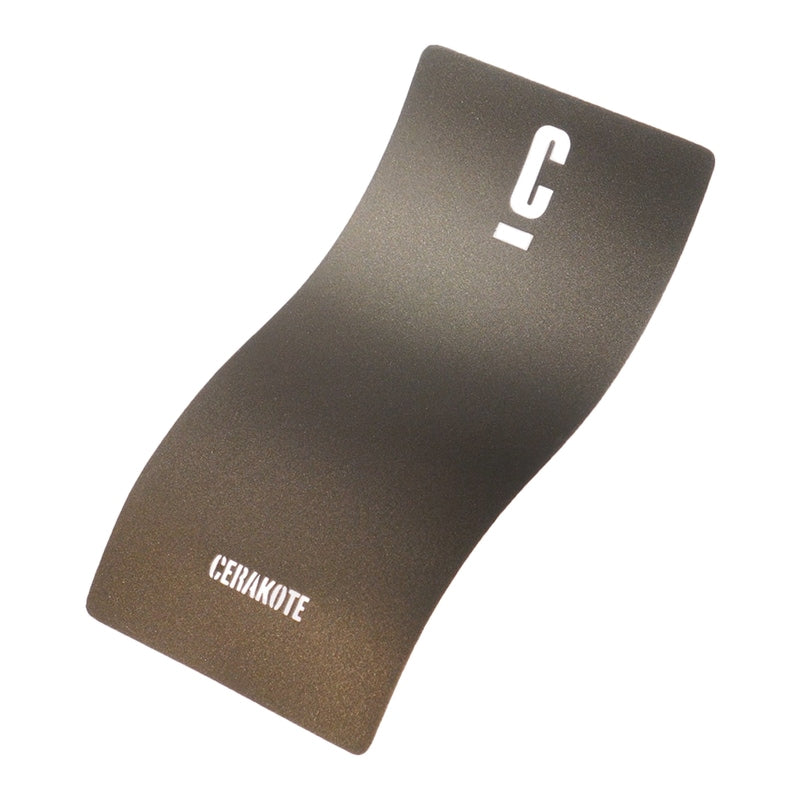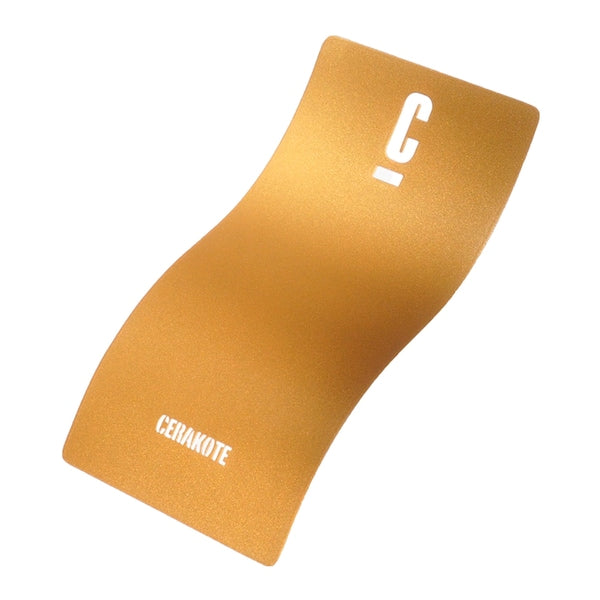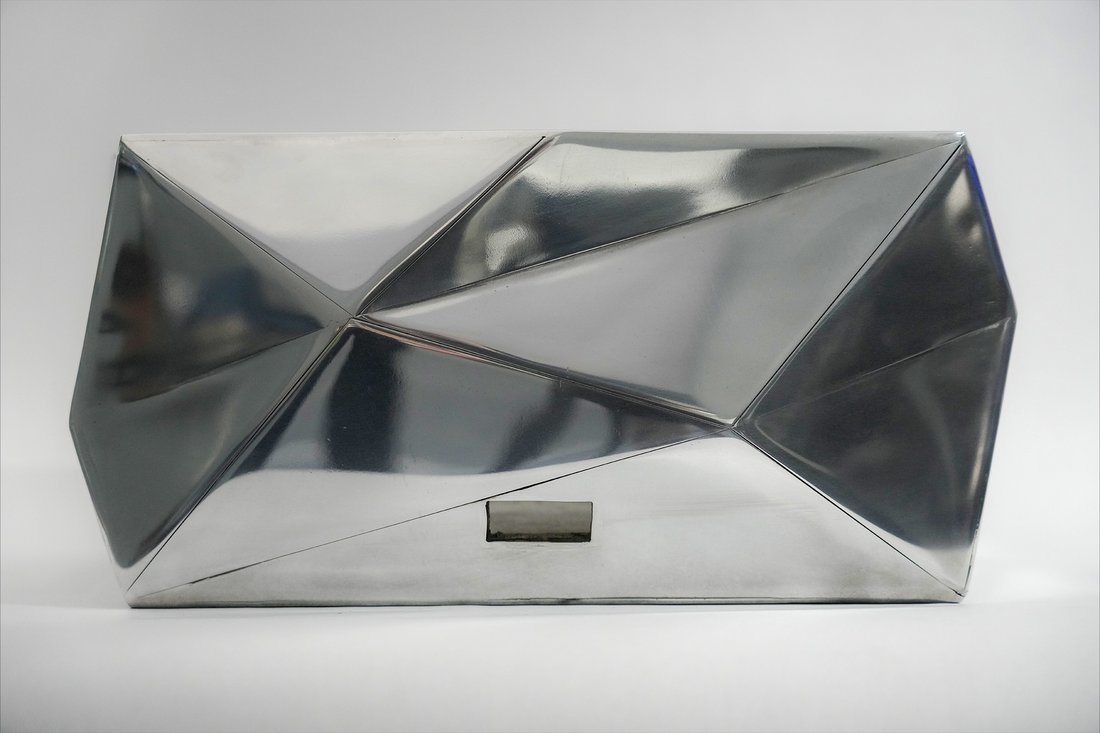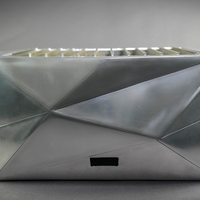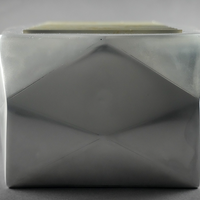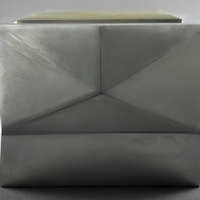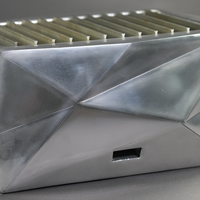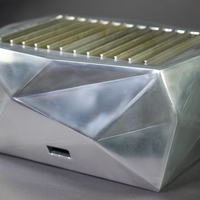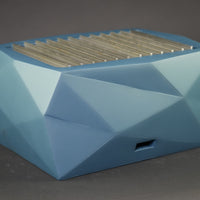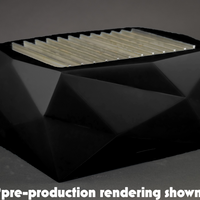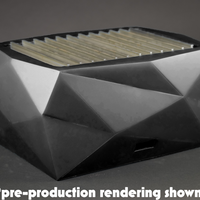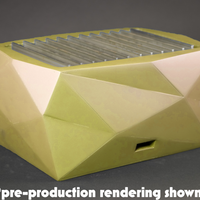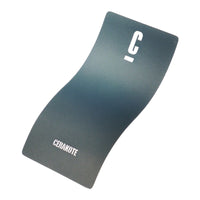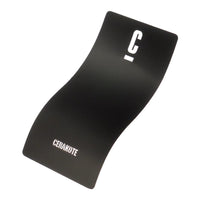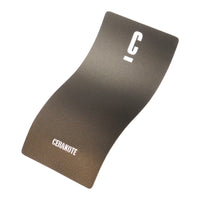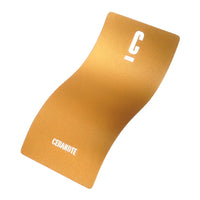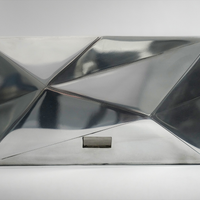 The First-Edition Blackwood Grill
Please read below for details about your order, what's included, and options for your grill.
Pre-orders are set for production in June 2022. The pre-order window is currently set to close on the 27th of May. This is a very limited production run. As such, the pre-order window may close sooner so that grills can be produced & delivered in a punctual manner.
Handmade to order in Phoenix, Arizona. 
*prototype shown with optional competition-style Grill Grates. 
The process and materials involved in the creation of your grill are nothing short of world-class. 40+ laser-cut, aircraft-grade aluminum faces converge at TIG welded seams. (The fabrication process is akin to metalworking origami— it took years to perfect!) 
1/8" thick aluminum sheet (3.175 mm) is very rigid— combine that with nearly 80 welds and you have a grill that you couldn't put a dent in if you tried. The ample cooking surface measures 12.5" x 8" with a 6.5" deep firebox (31.75 x 20.32 x 16.51 cm).

Sandwiched within the all-welded construction is oven-spec fiberglass insulation. This provides the thermal performance of traditional firebrick without the excess weight. Despite it's ample size and cooking surface, the grill shell weighs in at about 15 pounds (6.8 kg)! 

The result? A remarkably aesthetic grill that's built to last, whether it be in your backyard, on your tailgate, or in your working restaurant kitchen. The problem with most grills is that they are heavy, ugly, flimsy, cheaply made or some compromise between. Your Blackwood Grill is none of those things. That, then, makes it one of a kind!
The First-Edition Blackwood Grill is more than your new favorite outdoor cooking companion: it's an investment. The extremely limited production process marks the start of the brand's story. As this story unfolds, and as unlimited production transpires in the future, there will be no comparison to the First-Edition. To meet the needs of mass producing the Blackwood Grill in the future, grills will by necessity be cast or stamped. Similarly, to create a grill with a mass-marketable price, the materials would simply need to be thinner and less exotic. Speculation aside, the bottom line is that First-Edition products are by their nature likely to appreciate in value. 
The price you see today is the price you pay. Base pricing is subject to increase in the coming days to meet growing demand for the First-Edition grill alongside the volatile market for metals. 
Options
All First-Edition Blackwood Grills will be shipped with a steel grate for your coals and a basic wire rack to use as a grill grate. The bottom of your grill will include lathe-turned aluminum feet and preparation for the optional heavy-duty folding stand. Additionally, you will receive a handwritten certificate of authenticity along with a little surprise grill-related trinket.
The grill finishes and price tiers are as follows.
Raw Aluminum - $700. 
With this option, the 6061-T6 aluminum is presented in a charming satin finish sanded by hand.
It's reminiscent of the patina on coins and emanates handmade vibes. Simply put, it's a classic look and is therefore the "base model" offering for the Blackwood Grill.
Mirror-Polished Aluminum- $800. 
Here the aluminum is meticulously polished by hand to a mirror finish. This process requires extra time, care, and polishing consumables.
Nothing compares to the initial visual impact of it: after all, "Oooh, shiny!"
While this finish will naturally patina through use, it is fairly hardy. Stains can be warded off with vigilant wipe-downs of any food drippings that may make it to your grill's outer shell.
Cerakote Blue Titanium & Glacier Black (stable up to 1600°F / 871°C) - $1000. 
Cerakote describes their product as the #1 thin-film ceramic coating on Earth. It is a transformative process for your Blackwood Grill regarding its looks, thermal performance, and durability.
To put it into perspective, Cerakote has become a very popular finish for high-performance racecar/hypercar engine & exhaust parts. For our purposes, Cerakote provides a rich, colorful appearance that will ward off rust & corrosion while providing the aluminum with superior heat resistance.
Cerakote itself is not cheap. Its application requires a painstaking process of cleaning and beadblasting before spraying. Notwithstanding, it is an exquisite offering for the Blackwood Grill as it perfectly intersects with the ethos of handmade, high-performance aesthetics. Those who opt for this option will enjoy its virtues.
The Blue Titanium is a true slate blue. Lovers of slate blue need not look further. Elegant yet understated, strikingly contemporary yet classic, sharp yet approachable... it is reminiscent of wearing a well-fitted suit.
The Glacier Black is said by Cerakote to have better thermal barrier properties than any other other high temperature coating. It also exceeds John Deere 

JDM F14X1 Class 4 testing for high temperature coatings. It is formulated to withstand the most extreme conditions. In addition to its quite frankly crazy performance benefits, Glacier Black sports a stealthy yet edgy look.
Cerakote Tungsten & Gold (stable up to 1800°F / 982°C) - $1100. 

The general benefits stated above apply to these two colors. However, the Cerakote V-series coatings are their highest temperature offerings. Cerakote also states that the V-series formula, due to its inorganic chemistry, is 100% UV-stable and will never fade.
These finishes require oven-curing in addition to the steps of cleaning and beadblasting.
With that in mind, for the most discerning customer, these finishes are a true thrill.
The Tungsten is reminiscent of the Grigios by certain Italian supercar makers. As if that wasn't reason enough to offer it, it harkens back to the DNA of the grill: after all, TIG welding stands for "Tungsten Inert Gas".
The

 

Gold

 

speaks for itself.
Please visit the Shop page for additional options (including a heavy-duty folding stand and competition-grade Grill Grates). Please note that the Shop page options may be purchased at a later date, but the Finish options on this page must be chosen at the time of your purchasing a grill.
Due to the handmade nature of the product, orders will be accepted and produced on a first-come, first serve basis and all sales are final. Production for the First-Edition Blackwood Grill begins with sourcing sheet metals and sending them for industrial laser cutting, hence the pre-order process.
Detailed email updates about the grill production will be sent to the address you use at checkout. For serious inquiries regarding your grill order, you may email blackwooddesignlabs@gmail.com.

Your statement will read PLATO'S KITCHEN LLC alongside your order total including taxes and shipping. Once your grill is produced, it will be shipped insured with a tracking number provided via email. Your grill will be delivered to you with the express understanding that it is a serious cooking tool, not a toy, and that all proper grilling safety precautions should be observed. Like any tool, it should not be used until you have done research and due diligence about best practices. It is your responsibility as a cook to understand fire safety and the guidelines for your jurisdiction. There is plenty of great information out there on these topics, for example this page from the National Fire Protection Association.