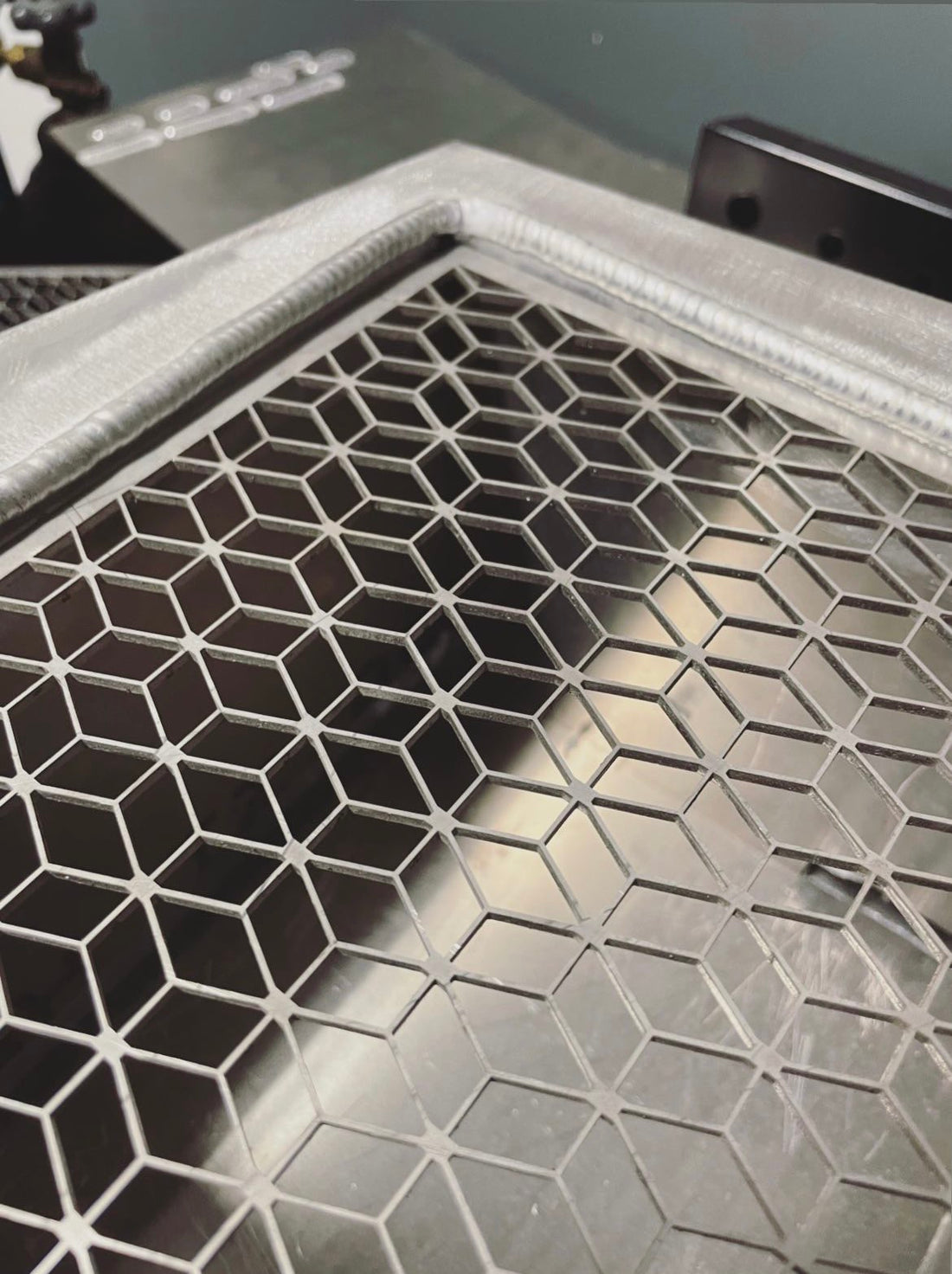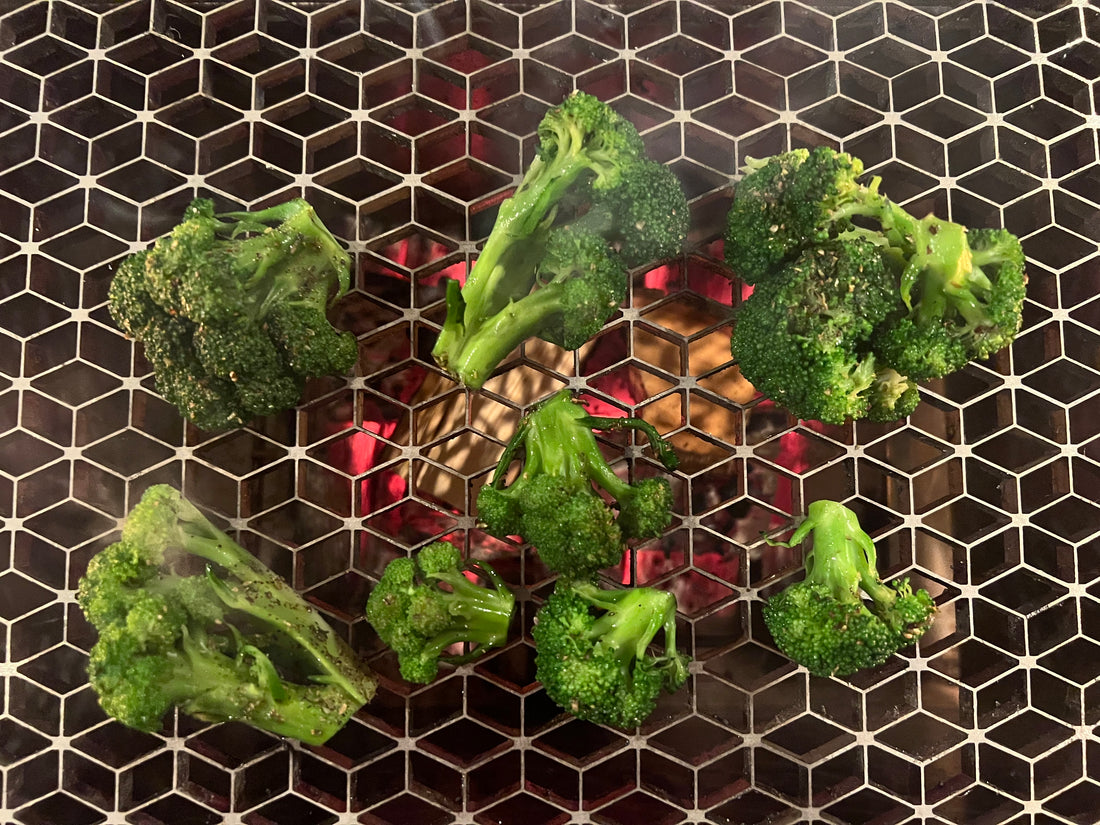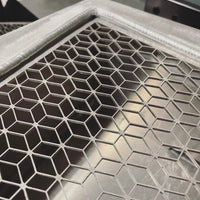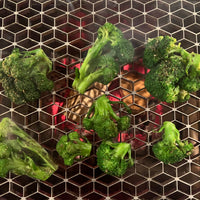 Stainless Hex-Cube Grill Grate
As an additional option for your first-edition Blackwood Grill, you may choose to make a statement with this laser-cut stainless grill grate at 1/8" thickness (3.175 mm).
Stainless steel is not prone to rust— nor is it cheap. Laser time, too, is not cheap. That being said, if you opt for one of these, it'll put a smile on your face every time you use it.
And, with some practice, you can actually sear the optical illusion of the hex cube onto your food, which will wow your guests.
It's a true show-stopper.