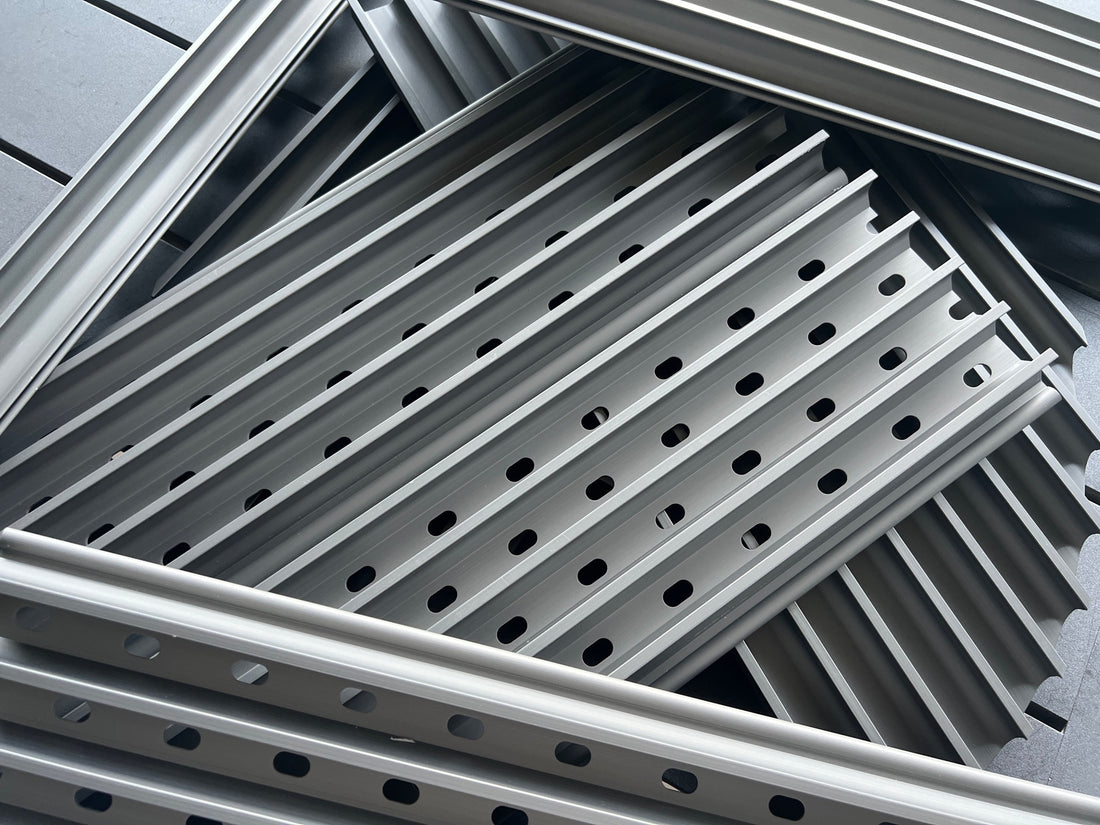 Competition-Style GrillGrate
A GrillGrate for your First-Edition Blackwood Grill.
People who win competition steak cook-offs are no stranger to this awesome product. Hard anodized aluminum means no rust, great heat transfer, and of course the ability to lay down those iconic "Crosshatch" grill marks on meat and vegetables. Of course, your First-Edition Blackwood Grill is ideal for skewers and does include a wire rack in the vein of traditional Japanese Konro grills— for those with an eye for competition-style grilling, this option is big!
From the GrillGrates website:
"The cut-to-shape GrillGrates interlock and provide semi-direct protected grilling that allows for higher heat cooks without burning and charring. This protected high heat keeps juices sizzling and flavors running high."
"The bottom plate blocks hot rushing air and flames from charring and drying out food, keeping the juices sizzling with the food instead of feeding the flames."
"GrillGrates are reversible interlocking panels, giving you two grilling surfaces; rails up or on the flat side"